We have posted this cool video of the sand sculpture build at the Santa Monica Place.
Use this link to view the sand castle including some cool time lapse clips.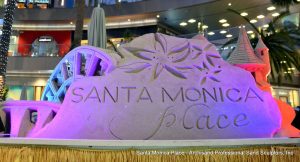 You can also see our professional sand castle photos of the build from the beginning to the end…
use this link.
https://www.flickr.com/photos/archisand1/sets/72157645282767896/