You've got the people, the music, and the food. Now add the WOW!
Archisand is the professional sand team of sand sculptors that can launch your special event to a whole new level. How? By creating incredible professional sand sculptures and sand castles that will amaze your guests and clients. GET STARTED
Sand sculptors on our powerhouse team are led by trained architects. They pour their professional knowledge, skill, dedication, and experience into every sand castle design that leaps from their imaginations. READ MORE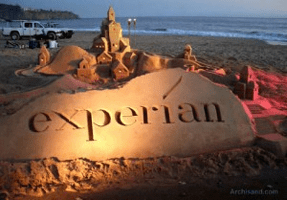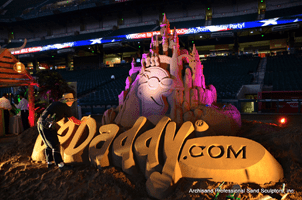 What better way to supercharge your corporate event than with a bit of competitive fun while team building with sand? Archisand can help you organize your employees and guests into crack sand castle squads primed for grueling competition. With competitive sand castle building, corporate events are sure to reach a whole new level of excitement. On your mark, get set, dig … READ MORE
Whether you're planning a corporate event, party, engagement, or any other special occasion, Archisand's professional sand sculptors will push it well beyond the bounds of ordinary into an extraordinary experience.
If We Build It, They Will Come
Archisand's professional sand sculptures and professional sand castles are irresistible attention-getters. Even Las Vegas lights pale in comparison. That makes our creations excellent experiential marketing tools with the power to drive substantial traffic to the products and services featured at your corporate event.
It doesn't matter where you're located. True, Archisand makes its home in Orange County. But our hearty sand team travels anywhere in the world. That's anywhere, anytime. Got sand, will travel.
No Beach? No problem.
That's because Archisand can build its professional sand castles indoors or out. In fact, most of the incredible fun takes place indoors. We actually bring the sand to you! Creating spectacular custom sculptures on our very own sandbox display tables, there's no mess for you! See below…
Ready to turn your special event into a SPECIAL EVENT?
Contact our friendly sand team today to get the fun started.
Be sure to ask about our professional photography and time-lapse video services. It's the perfect way to share your unforgettable experience with co-workers, family and friends.
CLICK HERE to View More Archisand Sandcastle Videos on YouTube

---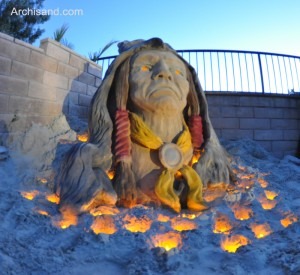 "Archisand – Special Moments Created in Sand" 2016 projected to be Archisand's best ever!
See over 500 photos of Archisand work posted on Flickr. CLICK HERE
Archisand was formed in 1989 by a group of architects and other talented artisans. Archisand has expanded its sculpting services to include a wide range of events and promotions. Sand Castles and Sand Sculptures of any theme can be created to promote most any occasion.
Sand sculpture is also a performing art. In shopping mall and trade show environments patrons will return many times to watch a multi day sand sculpture be created. This increases revenue and builds excitement for your event.
Professional Sand Sculptures & Design Galleries:

Some of Archisand's Favorite Links
Important information about Archisand
We accept VISA, MASTER CARD and AMERICAN EXPRESS for your convenience.
Archisand carries Commercial General Liability Insurance, with a $ 2 million aggregate limit.
Ask us about exciting sponsorship opportunities!